Purveyors and Friends
We are proud to say that Hog Wild Real Memphis Barbeque, and A Moveable Feast Gourmet catering companies work closely with these amazing companies. They are more than just vendors or purveyors, they are our friends.
Please call HOG WILD & A Moveable Feast Catering Companies at (901) 522-9453
or contact us online to plan your next event.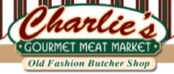 All American Sweets dba Frost
Exquisite Cakes & Confections by Maria Perez
Paula DeClerk, Floral Design
Our mission at
Hog Wild & A Moveable Feast Catering Companies
is to provide a positive and family like work environment for our employees. We ensure our clients satisfaction and exceed their expectations by creating innovative menus while keeping in mind the client's vision and budget, providing extraordinary service, and over the top food presentations.